Below are the Year Group reports, as well as two bespoke reports looking at inequalities and multiple health behaviours across the district. Additional analysis will be shown on this page in due course.
For more in depth analysis you can contact the team using the "Contact" link at the top
Multiple Health Behaviours 2017
HRBQ Headline Figures 2013-2017
Any questions that do not have a figure were not asked to that age group in the respective academic year.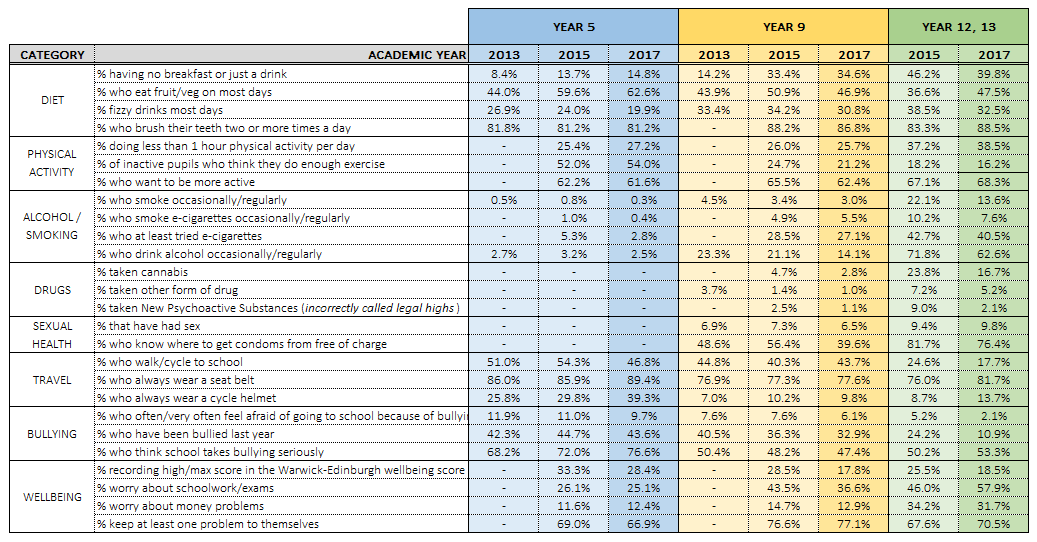 HRBQ Year 5 Category Results 2013-2017

HRBQ Year 9 Category Results 2013-2017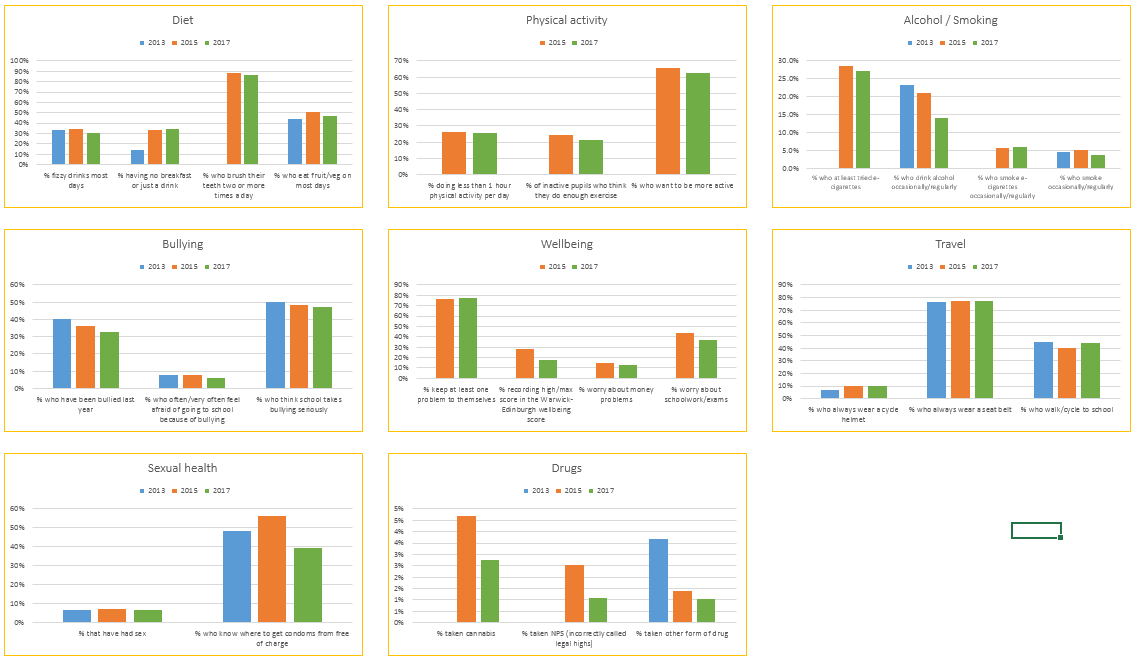 HRBQ Further Education (FE) Category Results 2013-2017